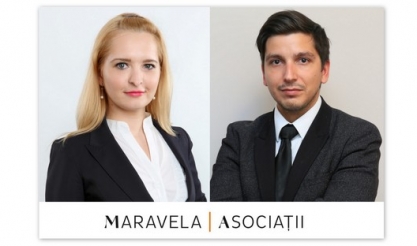 Quantum Music Records Romania concluded a strategic partnership with Universal Music France for the development of the musical project of the artist Irina Rimes (equally known as Irina Remesh or Irra), on all French territories, respectively France, Monaco, The French Overseas Territories and Departments, Andorra, Benelux, Switzerland and Canada. ...

Reff & Associates has continued its growth in the hierarchy of the most performant law firms in Romania, according to this year's edition of the international legal guide Legal 500, which ranks the ...

Nestor Nestor Diculescu Kingston Petersen (NNDKP) scores 12 Tier 1 rankings out of the 13 areas of practice researched in Romania by Legal 500 - EMEA, a benchmark publication on the international lega ...

Suciu Popa assisted Enel Investment Holding BV in finalizing the acquisition of 13.6% of the share capital of E-Distributie Muntenia SA and Enel Energie Muntenia SA, which increased Enel's interest ...
Chambers and Partners, one of the most reputed international guides organized the Chambers Europe Awards gala on Friday night in London. Nestor Nestor Diculescu Kingston Petersen (NNDKP) has been ...

After a record breaking fourth quarter of 2016, the first quarter of 2017 has brought a correction in the value of significant M&A transactions in Romania, with a disclosed amount of 368 million EUR a ...
Nestor Nestor Diculescu Kingston Petersen Intellectual Property Counseling announced today ...

Allen & Overy has advised the arranging banks on a financing for P&P Spearhead, a group en ...
Recently, the Romanian government and the National Office for Gambling have adopted variou ...
Suciu Popa advised SABMiller Limited in relation to the sale of its beer business in Roman ...

RTPR Allen & Overy has advised the Japanese group Asahi Group Holdings, Ltd. on the acquis ...

Popovici Nițu Stoica & Asociații has made 13 internal promotions following the Firm's ...

Stratulat Albulescu Attorneys at Law is delighted to report that Florin Dutu has recently ...
Citeste pe SeeNews Digital Network
BizBanker

BizLeader

SeeNews

in curand...