Clifford Chance sets up global cross-practice Tech Group
30 Ianuarie 2018 | BizLawyer
The firm has been ranked Tier 1 in Global Fintech, in the recent publication of the Chambers Fintech 2018 guide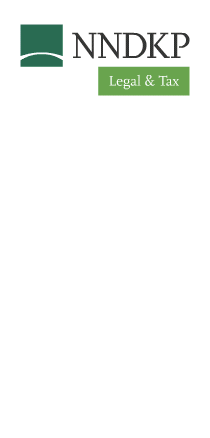 Clifford Chance has convened a global cross-practice Tech Group that will advise clients from all sectors on the risk and opportunity that technology brings. The Group's strategy was developed in response to client demand and the pace of regulatory change.

There are nearly 400 lawyers in the Tech Group across the globe and all practice areas, including a team in the Bucharest office Clifford Chance Badea – Loredana Ralea, counsel, and senior lawyers Diana Crângașu and Raluca Coman.

Services provided by the technological group will focus on Tech M&A, Intellectual Property, Antitrust, Cyber, Data and Fintech.

The firm has advised some of the world's leading Technology, Media and Telecommunications (TMT) clients for many years. Based on this strong portfolio, Clifford Chance has been ranked Tier 1 in Global Fintech, in the recent publication of the Chambers Fintech 2018 guide.


According to the international guide, "Clifford Chance has a highly developed FinTech practice with outstanding expertise in a number of related areas, most notably in handling financial regulatory matters. Its global network of satellite offices, in conjunction with high-level legal and technological expertise, makes the firm a top choice for supporting growth into new markets. The firm regularly advises international financial institutions and also caters to early-stage companies in the FinTech sector, partnering with select startups to provide cost-sensitive legal advice."

One client mentions that the firm is "more willing than most firms to work to alternative fee structures, supporting the startup community by being reasonable, constructive, and creative." "Reliable in their responsiveness and in the quality of their work: they perform at the same level wherever they are located," adds another client.

The Bucharest office has recently advised on several projects in the TMT industries:
•    Vitruvian Partners becomes a minority shareholder in BitDefender - Advising independent European private equity firm Vitruvian Partners in relation to its taking over a 30% stake in Romanian technology company BitDefender, a leading global cyber security player.
•    The Digi Communications N.V. IPO - Romanian law advisory to Citigroup and Deutsche Bank (as Joint Global Coordinators), and BT Capital Partners S.A., BRD - Groupe Societe Generale S.A., Societe Generale S.A., Raiffeisen Bank S.A. and Wood & Company Financial Services (as bookrunners) in relation to the Digi Communications N.V. public offering and admission of shares to trading on the Regulated Spot Market of Bucharest Stock Exchange.
•    Financing the NetCity Telecom acquisition by Direct One – Advising Banca Comercială Română and BRD Groupe Société Générale in relation to them financing the acquisition of NetCity by Direct One.
•    RCS & RDS refinancing through bonds issue and a syndicated loan – Advising JP Morgan & Citibank in relation to the 350-Million Euro bonds issue.

At a global level, the firm has advised
•    Inmarsat on its strategic partnership with Deutsche Telekom in a project to combine business critical IP assets from the partners and create new technology for the fastest in-flight broadband systems for commercial aircrafts, alongside the development and implementation of the European Aviation Network.
•    A global technology company in relation to a GDPR readiness project.
•    Launching Credit Suisse's digital private bank in 2014-2015 and in 2016 advising on its partnership with fintech company Mesitis Pte Ltd, which enables the bank to offer clients access to "Canopy", an automated account aggregation platform and reporting tool.
•    Zhejiang Jinke Entertainment, which is listed on the Shenzhen Stock Exchange, on its US$1 billion acquisition of 100% of the shares of Outfit 7, which is headquartered in UK and Cyprus with operations in Slovenia. Outfit 7 is the creator and developer of highly-popular mobile games such as 'Talking Tom' and 'Talking Angela'. This is the largest acquisition in the history of Slovenia to date.
•    A consortium of funds, Cinven, Permira, and Mid Europa, on the acquisition of the Allegro Group (Allegro), the largest online marketplace and non-food shopping destination in Poland and Ceneo, a price comparison site, from South African-based global Internet and entertainment group Naspers for US$3.253 billion.
•    Imagination Technologies Group PLC, an independent IP licensing business, in respect of a Takeover Code-governed offer for Imagination by a subsidiary of funds managed by Canyon Bridge Capital Partners, LLC  and concurrent disposal of the MIPS business to Tallwood Capital.
•    FairSearch Europe (an industry coalition that includes companies such as Naspers, Oracle and Tripadvisor) as an intervenor on the European Commission's investigation into Google for its abuse of its dominant position in search.
•    Fujitsu Limited on the formation of a joint venture with Lenovo Group Limited and the Development Bank of Japan Inc. The joint venture will focus on the research, development, design, manufacturing and sales of Client Computing Devices for the global PC market.

Clifford Chance's Tech Group comprises a global, cross-practice team of over 400 lawyers with extensive industry expertise. As well as representing market-leading players in the Tech sector, the group helps a range of clients to explore the opportunities and risks that technology brings.


| | |
| --- | --- |
| ARTICOLE PE ACEEASI TEMA | ARTICOLE DE ACELASI AUTOR |
Citeste pe SeeNews Digital Network
BizBanker

BizLeader

SeeNews

in curand...