IFLR European Awards 2018: the National Law Firm of the Year Award in Romania goes to Clifford Chance Badea, for the 4th time
07 Mai 2018 | BizLawyer
The award acknowledges innovation in legal services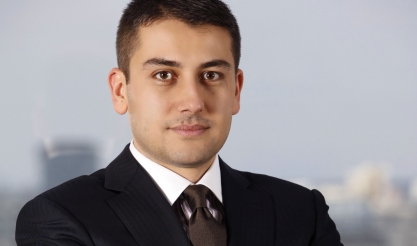 Daniel Badea, Managing Partner Clifford Chance Badea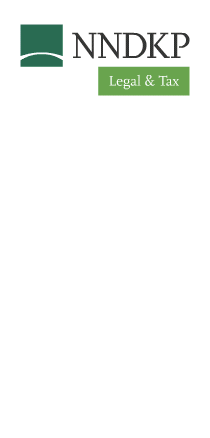 Clifford Chance Badea, the Bucharest office of global law firm Clifford Chance, has been chosen as Romania's National Law Firm of the Year at the IFLR European Awards 2018, held recently in London.
The Romanian award remains at Clifford Chance for the fourth year, after the recognitions received in 2014, 2015, and 2017.
"The first time we received this validation was a milestone for our firm, setting a practice standard that we aim to keep in everything we do," Managing Partner
Daniel Badea
said. "Every project is different, and we are always looking for innovative solutions in our approach, while adding the valuable know-how from past experiences, as well as the vast insight and knowledge of our global network." 
Overall, Clifford Chance has been awarded ten
IFLR Europe Awards
this year, including International Law Firm of the Year 2018.
The Bucharest office had a significant contribution throughout the year, being involved in high-profile deals with international echoes and a local component, including:

The M&A and Real Estate Practice
•    Advising sovereign fund China Investment Corporation on local aspects of one of the largest real estate transactions in recent history - EUR 12.25 billion, in relation to the acquisition of pan-European logistics company Logicor (June 2017);
•    Advising investment fund J.C. Flowers in relation to its acquisition of Piraeus Bank Romania, a deal marking the American investor's entry on the local market (December 2017);
•    Advising independent European private equity firm Vitruvian Partners in relation to its taking over a 30% stake in Romanian technology company BitDefender, a leading global cyber security player (December 2017);
•    Advising leading Danish private equity fund Polaris Capital Management on the acquisition of Premium Porc, a major agribusiness group in Romania (December 2017);
•    Advising EBRD in relation to acquiring an equity stake in Black Sea Oil & Gas, an independent oil and gas company based in Romania (November 2017);
•    Advising EBRD in relation to becoming a shareholder in Agricover Holding, following an investment equivalent of EUR 7 million in the company's capital for a subscription to a 13% stake (October 2017);
The Capital Markets Practice
•    Romanian law advisory to Citigroup and Deutsche Bank (as Joint Global Coordinators), and BT Capital Partners S.A., BRD - Groupe Societe Generale S.A., Societe Generale S.A., Raiffeisen Bank S.A. and Wood & Company Financial Services (as bookrunners) in relation to the Digi Communications N.V. public offering and admission of shares to trading on the Regulated Spot Market of BSE (May 2017);
•    Advising NE Property Cooperatief in relation to the implementation of the EUR1,000,000,000 Guaranteed Euro Medium Term Note Programme guaranteed by NEPI ROCKCASTLE PLC, and in relation to the issue of EUR 500,000,000 1.75 per cent and listing on the Ireland and Bucharest Stock Exchanges. Notes due 2024 under the programme (December 2017);
•    Advising Globalworth in relation to the EUR 550 million corporate bonds listing on the Bucharest Stock Exchange (BSE) – the largest such issue in BSE's history (July 2017). Globalworth is an AIM listed real estate company with a primary focus on Romania and a EUR 1.1 billion portoflio (July 2017);
•    Advising Unicredit Bank in relation to the RON 610 million corporate bonds issue successfully launched in July 2017, as part of a program aimed at diversifying financing resources and extending client database (July 2017);
•    Advising Barclays Bank PLC, Citigroup Global Markets Limited, Erste Group Bank AG, Société Générale and ING Bank NV in relation to the EUR 1.75 billion Eurobonds issue by Romania (acting through its Ministry of Public Finance) under the global MTN programme, in two stages: new issue of EUR 1 billion notes due 2027; and tap issue of EUR 750 million notes due 2035 launched in October 2015 (April 2017). Clifford Chance Bucharest has advised on all sovereign deals so far in Romania.
Clifford Chance has been present in Romania since 2006 and operates now as
Clifford Chance Badea
. The Bucharest office is fully integrated in the global network and is frequently involved in complex transactions such as syndicated loans, project finance, restructurings, Eurobonds and shares issues on international capital markets, derivatives, companies' acquisitions by strategic investors or private equity funds, infrastructure and motorway projects, real estate investments etc., as well as domestic and international litigation and arbitration.
In the most recent editions of Legal500, Chambers Global and IFLR1000, Clifford Chance Badea ranks first (Tier 1) among law firms in Romania under the section of Banking & Finance and Capital Markets. It also has a strong Corporate and M&A practice (Tier 2 in Legal 500 and Chambers Global) and Litigation & Dispute Resolution (Tier 2 in Chambers Global).

| | |
| --- | --- |
| ARTICOLE PE ACEEASI TEMA | ARTICOLE DE ACELASI AUTOR |
Citeste pe SeeNews Digital Network
BizBanker

BizLeader

SeeNews

in curand...