LegiTeam: Reff & Associates is looking for Experienced | Senior Lawyer – Competition & Commercial, Employment, Insolvency
12 Noiembrie 2017 | LegiTeam
Should you be interested in this challenging opportunity, please send your resume together with an expression of interest at nmarinescu@deloittece.com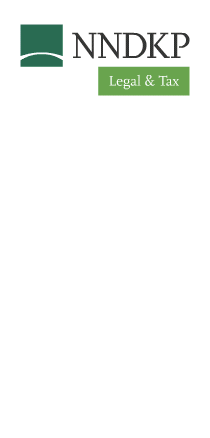 Reff & Associates is looking for Experienced | Senior Lawyer – Competition & Commercial, Employment, Insolvency.

Job description
Reff & Associates is an independent law firm in accordance with the Bucharest Bar rules and is a member of Deloitte Legal, a global network of legal practices cooperating with Deloitte internationally.

Competition & Commercial
We advise on competition and anti-trust compliance, assessment of economic concentrations, design of efficient structures and approaches, competition law compliance programs, representation of companies in Competition Council investigations. We advise on a wide range of commercial law matters in various industries, including distribution agreements, supply agreements, complex commercial arrangements etc.
Employment
We help companies and private individuals deal efficiently with employment related issues by providing customized contractual solutions, clear and effective internal regulations, compliant procedures etc.
Our team provides legal advice to clients in the field of employment (labour) law as well as related areas such as social security law.
Insolvency
We advise companies on debtor or creditor's side in insolvency proceedings. We assist with registration with the creditors' table as well as participation during the insolvency procedure, safeguarding creditors' rights. We assist in complex transactions involving acquisitions of distressed assets.
Discover job openings and career opportunties at LegiTeam!
A Lawyer in our team:
•    Is deeply involved in all stages of a project, from preliminary discussions, continuing with proposal development, analysis and structuring, drafting and negotiations, and throughout the implementation;
•    Works in teams on complex projects and for sophisticated clients;
•    Has access to the rich (both local and global) research and training resources of the Deloitte Legal network; 
•    Works in a very dynamic and competitive environment, which preserves an uniquely collegial culture and strives for work - life balance;
Profile & qualifications:
•    Law school graduate and Bar membership;
•    Two to four years of professional experience in a law firm, with a well-developed knowledge of competition law concepts and general commercial law and/or employment law and/or insolvency law.
•    Sound legal reasoning, thoroughness, versatility, ability to work on multiple projects, very good legal writing skills;
•    Fluency in written/spoken English is a must, any other foreign language is an advantage;
•    Team worker, efficient, good communicator, flexible and adaptable
Let's meet:
Should you be interested in this challenging opportunity, please send your resume together with an expression of interest at
nmarinescu@deloittece.com
.
About us:
Reff & Associates SCA
has a team of close to 70 lawyers and is recognized as a leading law firm in Romania for the quality of services and ability to deliver solutions on complex legal matters. The law firm is one of the most active in transaction work in Romania, with an annual aggregate of approx. EUR 1bn deals assisted by Reff & Associates lawyers each year. The areas of practice include Banking & Finance, Competition law, Employment law, Energy and Environment law, Insolvency law, Litigation, Mergers & Acquisitions, Public Sector, Real Estate, Securities Law.

| | |
| --- | --- |
| ARTICOLE PE ACEEASI TEMA | ARTICOLE DE ACELASI AUTOR |
Citeste pe SeeNews Digital Network
BizBanker

BizLeader

SeeNews

in curand...