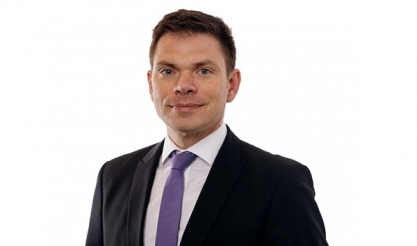 M&A activity in emerging Europe took a hit in 2020 as a result of the coronavirus pandemic with the volume of deals reaching its lowest levels in the past 10 years. ...
Anca Iulia Zegrean, Head of Labour with Biriș Goran, has just been announced as new Partner of this top Romanian law firm. "Anca joined us in 2012 and had a clear, determined and fast ascension ...

Since November 2019 (more precisely since 18 November, date of entry into force of Law no 219/2019 ), the rules regarding the validity term of environmental permits (autorizatii de mediu) and integrat ...

This acquisition will significantly improve ThoughtWorks' ability to support and service clients, especially on the European market.The Gemini team brings a wealth of experience in IoT, Big data, Arti ...

On 6 January 2021, AmerisourceBergen Corporation (NYSE: ABC) and Walgreens Boots Alliance signed the transaction whereby the U.S. corporate giant acquired Alliance Healthcare – WBA's wholesale pha ...

CMS Romania is pleased to announce that Andrei Tercu has been promoted to Tax Director as of January 2021. Andrei joined the CMS team 5 years ago and has 13 years' professional experience in the tax ...

Musat & Asociatii is delighted to announce the promotion of 3 new equity partners from the ...

Bondoc și Asociații assisted Restart Energy, an independent electricity and gas supplier ...
Bondoc și Asociații assisted STEAG GmbH, one of the largest energy producers in Germany, ...
Stratulat Albulescu advises GapMinder Venture Partners on its investment in Druid AI-drive ...

Radu și Asociații SPRL provided legal assistance to the Electrica group regarding the me ...

Nestor Nestor Diculescu Kingston Petersen (NNDKP) provided legal assistance to DKV in the ...

Schoenherr Romania successfully assisted the dairy producer Covalact SA in litigation proc ...
Citeste pe SeeNews Digital Network
BizBanker

BizLeader

SeeNews

in curand...