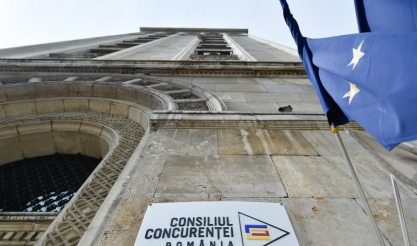 The Romanian Competition Council (RCC) recently announced a new investigation into possible price-fixing arrangements between auto repair shops and insurers underwriting mandatory civil third party liability insurance (MTPL) for motor vehicles. ...
Țuca Zbârcea & Asociații law firm salutes the High Court of Cassation and Justice's decision as of November 23rd granting the extraordinary appeal and freeing Robert Roșu. Judges of the Supr ...

RTPR assisted the shareholders of Berg Software in relation to the sale of 100% of the company to AROBS Transilvania Software, a provider of software services and solutions for various industries. H ...
The Romanian Senate is now considering a Draft Law, which – if passed – would cap insurance premiums at which insurers can underwrite mandatory motor-vehicle third party liability insurance (MTPL) ...

Schoenherr si Asociatii SCA advised Aquila Part Prod Com on the successful completion of an initial public offering ("IPO") for the sale of some 66.6m new shares, for a total price of approx. EUR 74m. ...

PNSA advised Verdino Green Foods and Raul Ciurtin on the fund raising following which private equity firm BlackPeak Capital acquired a minority stake in Verdino. Founded in 2019 by entrepreneurs R ...
On 15 November 2021, the Romanian High Court of Cassation and Justice (HCCJ) issued Decisi ...
RTPR provided legal advice in relation to the investment of the private equity fund Morpho ...

BlackPeak Capital invested in Verdino Green Foods, industry leader in vegetable alternativ ...

KPMG Legal – Toncescu și Asociații has successfully assisted Affinity Shipping Group, ...

Nofar Energy and Econergy closed their deal with Portland Trust for the acquisition of a p ...
These new additions to our firm bring the total number of fee earners in the Real Estate g ...
The international transport infrastructure and mobility solutions company SYSTRA has concl ...
Citeste pe SeeNews Digital Network
BizBanker

BizLeader

SeeNews

in curand...