Clifford Chance launches Dawn Raids App. The step-by-step guide on rights and obligations during raids conducted by regulatory authorities covers 15 countries, including Romania
08 Martie 2018 | BizLawyer
Clifford Chance's Dawn Raids App provides practical guidance quickly and easily on users' smartphones.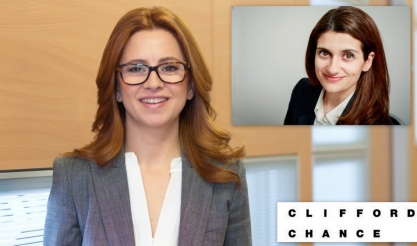 Nadia Badea, Partener Clifford Chance & Diana Crângasu, Senior Associate Clifford Chance Badea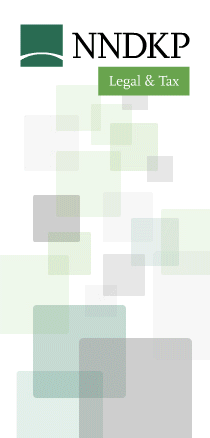 Leading international law firm Clifford Chance has launched a Dawn Raids App, a mobile application that provides clients experiencing a raid with real-time, step-by-step guidance on their rights and obligations, as well as instant access to Clifford Chance's specialists to receive immediate advice.

Clifford Chance's Dawn Raids App is the first to offer advice on handling of raids conducted by over 80 regulatory authorities globally, such as, for example, raids conducted by judiciary and administrative authorities, including competition, tax and market authorities and more. The first version of the App was launched in France in June 2017 and the global edition, which covers 15 countries across Europe, Asia Pacific and the United States, has been developed in response to growing demand from clients.
"Echoing the international trend, regulatory authorities in Romania have been extremely active over the past years, and this reality is expected to continue,"
Diana Crângașu
,
Senior Associate
and coordinator of the competition practice with
Clifford Chance Badea
said. "Investigations are constantly being opened in several industries, on various practices, and for companies being targeted it all starts with the dawn raid – the way employees handle this situation is directly linked to the entire flow of the ensuing investigation, as well as the final decision of the investigating authority. For companies, a clear understanding of what to do during these situations has become a must. Our role is to help them from the very beginning, with simple advice delivered quickly – and this mobile app has already proven to be extremely useful in this respect."
Nadia Badea
,
Clifford Chance Partner
and Emergency Contact as Dawn Raid Expert for the Bucharest office, added: "As a global firm, we are constantly focused on delivering the best services and adapt to market realities. The new technologies help us in combining the know-how of a top global firm with the optimal technical solutions, as proof of innovation leadership for business legal services, while constantly keeping in mind the needs and benefits for our clients. The Dawn Raids app is only the most recent initiative in a series of successfully integrated technologies in our work. "
Clifford Chance
is embracing technology to deliver the best service to clients. As such, the firm combines expertise with the latest technology. In 2016, the firm announced a partnership with Kira to enhance legal process management with Artificial Intelligence software and in 2017, it joined forces with NEOTA to develop an automated toolkit to help financial institutions to assess and address the impacts of MiFID2 regulation. Also, the firm has recently convened a global cross-practice Tech Group that will advise clients from all sectors on the risk and opportunity that technology brings.
Clifford Chance
's
Dawn Raids App
provides practical guidance quickly and easily on users' smartphones. It answers a range of practical questions on a country by country basis under local law, as well as the following features:
•    A clear and simple platform to access the correct country.
•    Coverage of practical advice and local administrative and criminal laws in 15 jurisdictions.
•    Information and advice about over 80 regulatory and judiciary authorities, including administrative regulators (market abuse, antitrust, labor, data protection) and judiciary (dawn raids, anti-money laundering and tax audits etc.).
•    Ability to contact a local Clifford Chance specialist directly through the App.
To download it, please visit the
App Store
here
or Google Play
here
.

| | |
| --- | --- |
| ARTICOLE PE ACEEASI TEMA | ARTICOLE DE ACELASI AUTOR |
Citeste pe SeeNews Digital Network
BizBanker

BizLeader

SeeNews

in curand...