RTPR Allen & Overy announces new promotions
28 Noiembrie 2017 | BizLawyer
These promotions acknowledge the work of the five lawyers.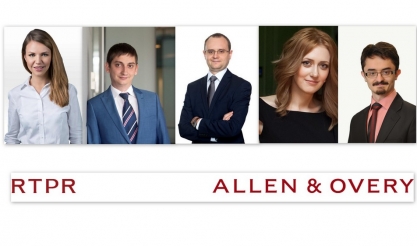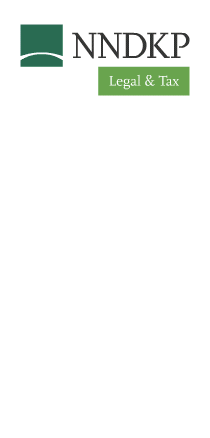 RTPR Allen & Overy announces new promotions.Bianca Eremia, Andrei Mihul, Bogdan Cordoș, Cristina Tudose and Vicu Buzac were promoted to Managing Associate. These promotions acknowledge the work of the five lawyers.
"
I am very happy to announce the promotion of our colleagues Andrei, Bianca, Bogdan, Cristina and Vicu to Managing Associate and I would like to congratulate them for their results. Their contribution to the firm's performance, their talent and ambition to always be involved in our most challenging projects are acknowledged and appreciated through this new position. We are proud of our valuable team in all major practice areas, our lawyers are recognised both locally and internationally in global legal directories as specialists in their field. I would like to thank our five newly promoted colleagues for their involvement and to wish them the best of luck going forward
", said
Costin Taracila
, Managing Partner of RTPR Allen & Overy.
Bianca Eremia
has been part of RTPR Allen & Overy's team since 2010. Bianca has experience in banking and finance, advising domestic and international banks and companies on various banking and finance transactions, syndicated or bilateral financings, municipal loans, public debt and perfection of guarantees and securities related matters. Recently she advised EBRD on the EUR 10 million loan to Calihory Group operating under the Dona brand, one of Romania's leading retailers and suppliers of pharmaceuticals, to finance the expansion and refurbishment of the company's network and the construction of a new warehouse.
Andrei Mihul
joined RTPR Allen & Overy in 2011. His main areas of expertise are competition law, M&A transactions and data protection. Andrei has experience in advising local and international companies during the notification process to the Competition Council, during the investigation process and also during the process of obtaining the annulment of the Competition Council's decision. The most recent transaction in which Andrei was involved was signed last month when he advised the private equity fund ADM Capital on the sale of Brikston Construction Solutions S.A., one of the major players on the masonry and finishing materials market in Romania, to the Austrian group Wienerberger.
Bogdan Cordos
started his career at RTPR Allen & Overy in 2011. Bogdan has experience in various practice areas such as banking & finance, energy, regulatory and real estate. He was part of the teams which advised international financial institutions and major European banks in energy related finance projects, especially in the renewable energy sector, real estate financings, environmental matters, and electricity market transactions (OPCOM trading). In the 2017 edition of the prestigious international directory Legal 500, Bogdan is recognised as a "Next Generation Lawyer" in the energy and natural resources sector. Currently Bogdan is managing a multidisciplinary team of lawyers that advises Electrica.
Cristina Tudose
joined our team in 2016 from a first tier litigation firm. Cristina's main area of practice is dispute resolution, especially in the fields of civil and corporate law, tax and administrative law, consumer protection, labour law, banking law and insolvency proceedings. Cristina successfully represented many important companies in corporate law, administrative and tax litigations. Recently, Cristina successfully represented an international media group in a civil claim regarding a news report that caused numerous debates about Romania.
Vicu Buzac
joined RTPR Allen & Overy in 2014. He is a dispute resolution associate whose practice focuses on international arbitration in various sectors (banking and finance, construction and real estate, M&A, oil and gas), as well as commercial and intellectual property disputes. He often sits as a tribunal secretary in various international arbitrations cases, for world renowned arbitrators. Currently Vicu is involved in one of the largest arbitration cases generated by the geo-political conflict between the Russian Federation and Ukraine in relation to annexation of Crimea. He is also representing several international movie studios in the first site blocking case in CEE.
RTPR Allen & Overy ends another year with many accomplishments and remarkable successes. Our lawyers' professionalism and the quality of our services are recognised in international directories Legal 500 and IFLR1000 which position us in first tier law firms' elite in various practice areas such as banking & finance, mergers & acquisitions, capital markets, energy and natural resources.

| | |
| --- | --- |
| ARTICOLE PE ACEEASI TEMA | ARTICOLE DE ACELASI AUTOR |
Citeste pe SeeNews Digital Network
BizBanker

BizLeader

SeeNews

in curand...