What If? Or How "We, the Parties, Undertake to Engage in a Win-Win Collaboration"
18 Iunie 2018 | Oana Gavrilă, Partner at Țuca Zbârcea & Asociații
The winning is not and should not be about people and responsibilities, but about that "greater good" for which we should all strive together.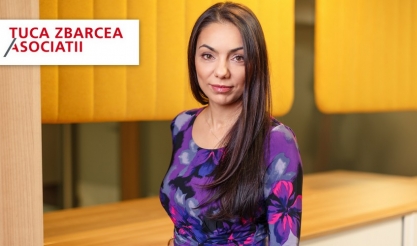 Oana Gavrilă, Partner at Tuca Zbârcea & Asociatii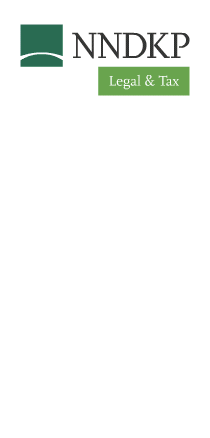 A highly regarded professional in the field recently told me about a certain place in the world where, after having been stated and acknowledged, the principle of collaborating in good faith when performing a project, has become the basic rule governing the behaviour of the parties involved in a project of public interest.

To be honest, I did not stop to check the accuracy, nor the actual source of law from where this principle derives. However, I did take a moment to ponder over what it represents and how it is applied, and I came to the conclusion that, although everybody mentions it on a daily basis, it fails to be implemented. At the same time, I strongly believe that we could manage our lives a lot more efficiently if we lived by it.
I take great interest in observing the development of the public procurement sector; both the contract award stage and the ever more notorious stage of contract performance. Bidders, contractors, beneficiaries, engineers and legal professionals - we are trying to grow together; we are trying to learn together about projects, about ever-changing laws, about the people involved, about the main issues which keep reoccurring, while still being approached in a surprisingly controversial manner and not ceasing to generate disputes. We refine our approach, we develop more and more sophisticated argumentations, we sneak a peek at what our more advanced peers are doing, we study more and better, we draw attention to the content of contractual documents. And we hope, under the illusion of the professional who trusts their wisdom and experience, that, following all these efforts, we will be able to solve all the necessary issues in a better, more thorough and fairer manner.
Somehow, we fail. Something is still missing. Disputes become more numerous and complex, cases keep piling up before the courts, problems persist, projects are left unfinished.
Although we all read the same "books", the same laws and the same contracts, we all openly declare that we want to "do better", we all claim that we want completed projects and quick and committed responses from the decision-makers, somewhere along the way the main point is lost; we are losing our footing and, under the pressure of obtaining an immediate, satisfactory result for our own comfort, we forget that tomorrow we will have to bear the consequences for what we obtained today undeservedly; we forget that any imbalance causes a domino effect, that any regulation is good only as long as its gist is not changed. Also, we forget that incomplete information and arguments developed out of context alter the truth and we forget that, at the end of the day, the principle should prevail over our own comfort; the public interest, i.e. the development and completion of the disputed project is, most of the time, the last, if at all, on the stakeholders' list of priorities. Each of us should bear in mind that we ought to restore a contractual balance which was affected due to our own fault or, as the case may be, to accept that sometimes the initial commitment may include taking on further responsibilities, in addition to those expressly provided, because otherwise we will no longer have a project. And, at least on the face of it, the project itself should be our raison d'être.
Hence, I wonder: how many new laws, template agreements, sophisticated legal arguments, power plays and/or actions meant to protect our professional comfort zone, do we actually need to remind us that, in fact, our sole desideratum should be a common one, namely to make things work properly and as initially intended and recorded in writing? What is, in fact, the logical connection between the applicable template agreements and what really happens in practice with these projects? Why do we glaze over the main point and, under the pretext of shy attempts at redefining the concept or mere affirmation of it (which, most of the times, also falls under the scope of our immediate interest) we are in fact trying to convince someone that something else than the proper operation of the project matters more? Why do we fail to cooperate?
For the first time after quite a few years of practice, I would be glad to find fairness applied to all the disputes of which I am aware. I have always been apprehensive of this concept, as I deemed that we do not have the discipline to use it (yet). I am still afraid, but I have started to believe that a win-win mentality should become an alternative to the chaos and unpredictability that are spreading too fast. I like clear regulations and concise rulings; however, I feel that it comes down to more than that, specifically down to that particular something which must be applied in the case of complex projects where regulatory predictability cannot get through: common sense, fairness or balance, coming up with constructive solutions together, irrespective of our position in the project, wise decisions (short and long-term) and optimal courses of action for things that crop up throughout the duration of the project. Do we lack the courage to cooperate in good faith? Why and how long will we prefer to toss the burden of a decision on anyone else to the detriment of a quick, clean, clear and constructive solution taken by those with a deep knowledge of the specific activities at stake?
London, a recent and very dear experience of mine, has taught me this: one can apply this principle when you have the common sense to admit it in front of all stakeholders. When the parties, of equal bargaining power, refer their dispute, in good faith and trust, to a third party whose capacity to resolve the dispute in an unbiased manner they fully acknowledge, that is when, in fact, they win the project. The winning is not and should not be about people and responsibilities, but about that "greater good" for which we should all strive together.
The article first appeared in the Just in Case magazine issue 19/2018 published by Țuca Zbârcea & Asociații which can be downloaded at http://www.tuca.ro/just_in_case/

| | |
| --- | --- |
| ARTICOLE PE ACEEASI TEMA | ARTICOLE DE ACELASI AUTOR |
Citeste pe SeeNews Digital Network
BizBanker

BizLeader

SeeNews

in curand...